Natural Selection
Macy Art Gallery, Teacher's College, Columbia University
Works by Nathan Sensel and Louise Brooks
Jan 28 – Feb 14, 2014
Curated by Ashley Mask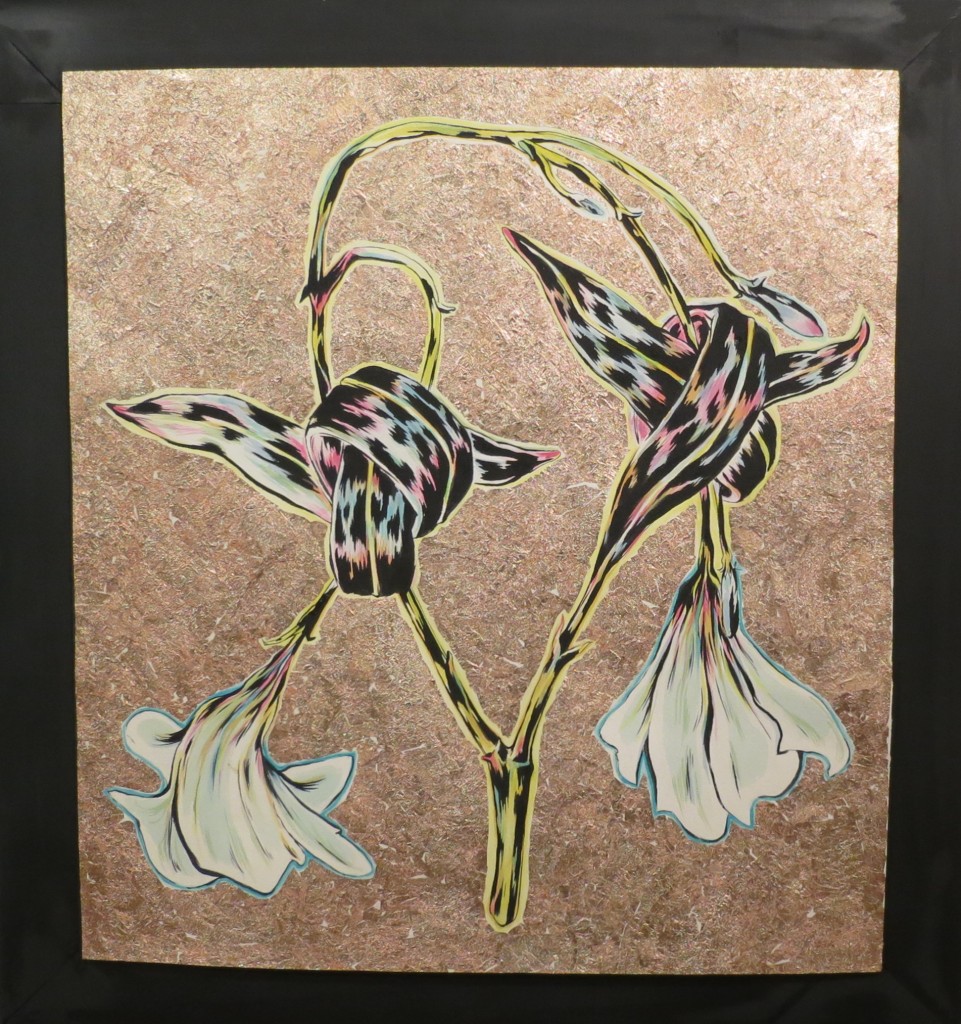 Artist Statement, Nathan Sensel:
This exhibition is a bit of a Wunderkammer, or cabinet of wonder. The unnatural forms of flowers on view are specimens "yet to be categorized" because they can't really exist: they are imagined hybrids, impossibilities, and complications. Each knot is a colorful exaggeration presented as if it were a botanical study from the golden era of Dutch painting.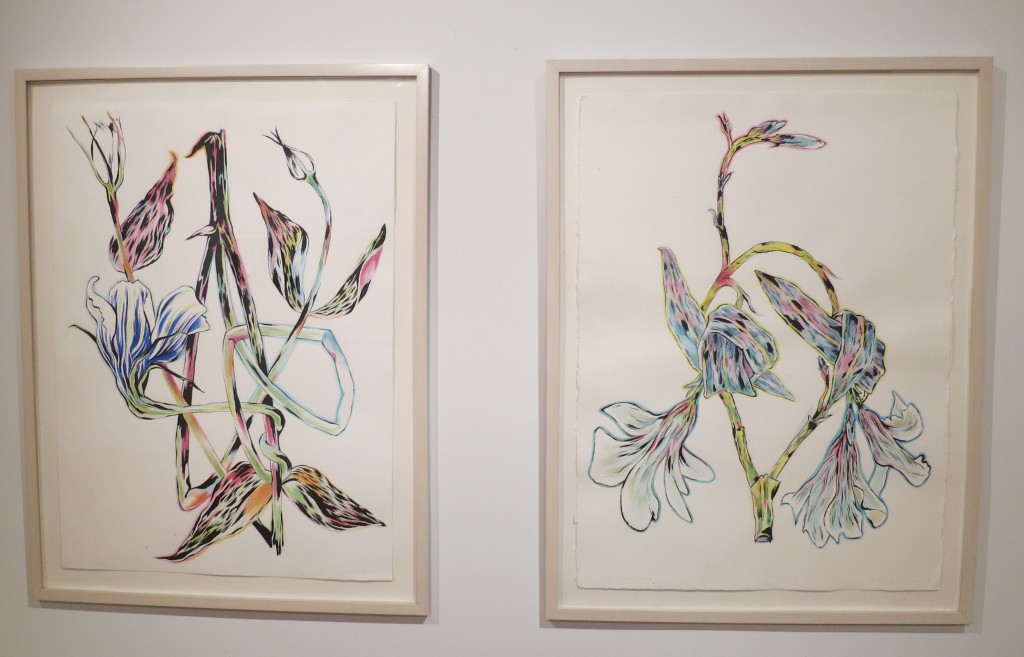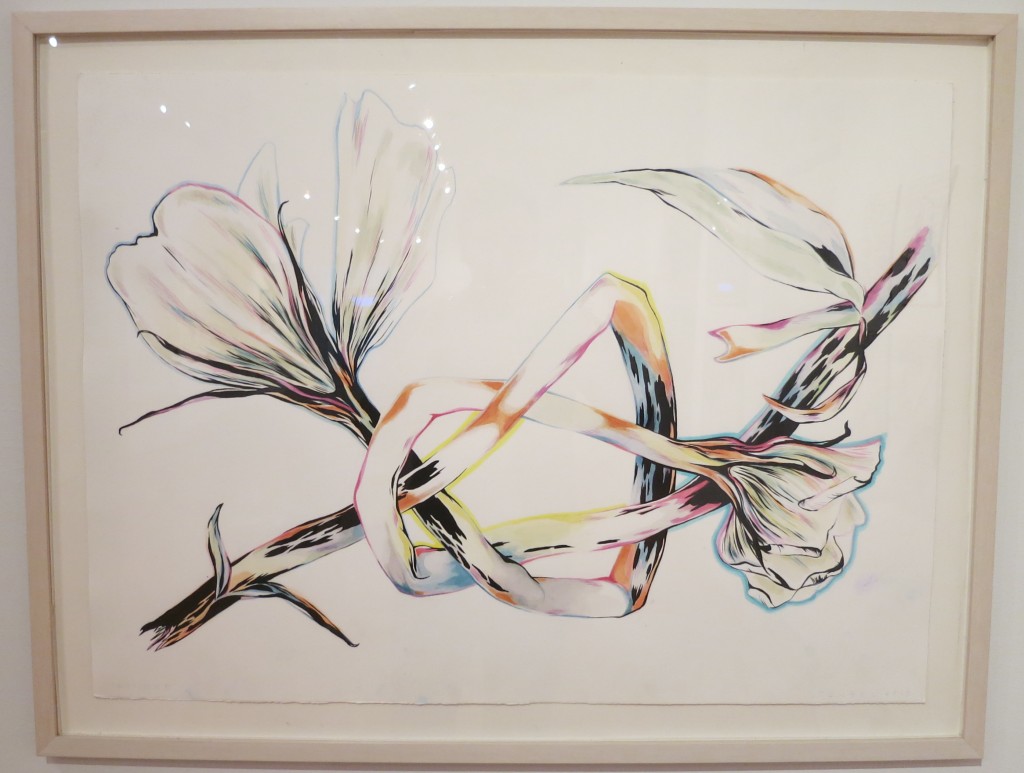 When I began this series in 2012, I was drawn to plants growing out of cracks in sidewalks and buildings in NYC. Plants like dandelion and purslane astonished me because they seemed to be able to grow anywhere. That year I spent time in a few tropical climates and was again amazed by the variety of plants and flowers that were ready to take over any man-made but abandoned spot.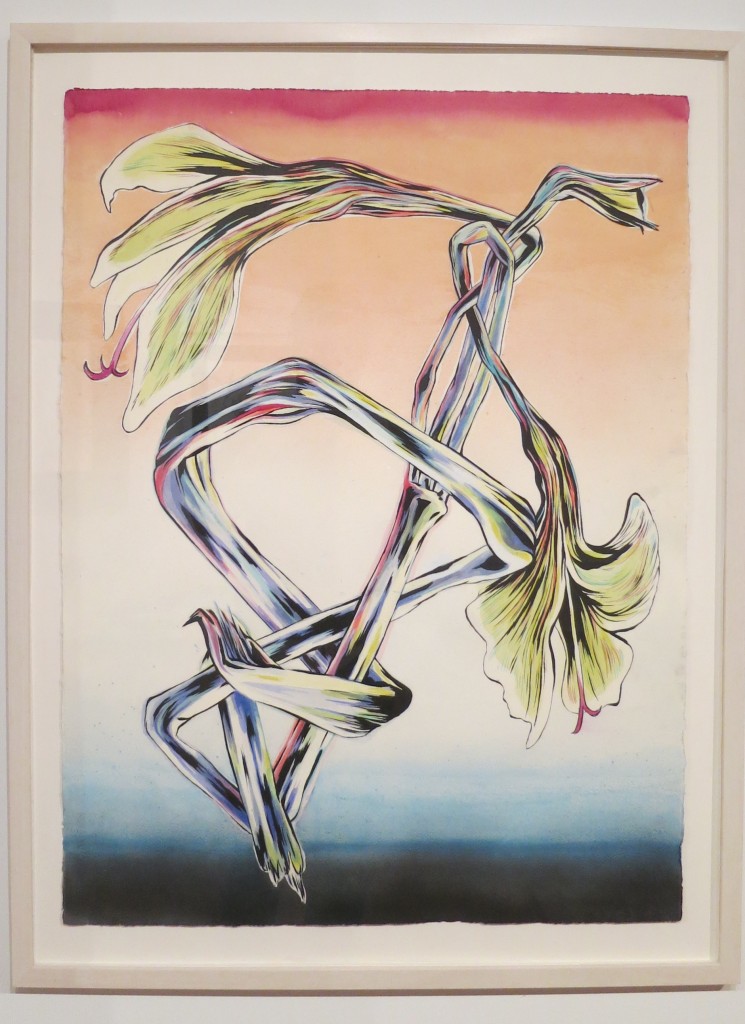 These experiences led me to represent plants and flowers in other seemingly unnatural states and, soon, I began tying stems from flowers bought at the local bodega into knots.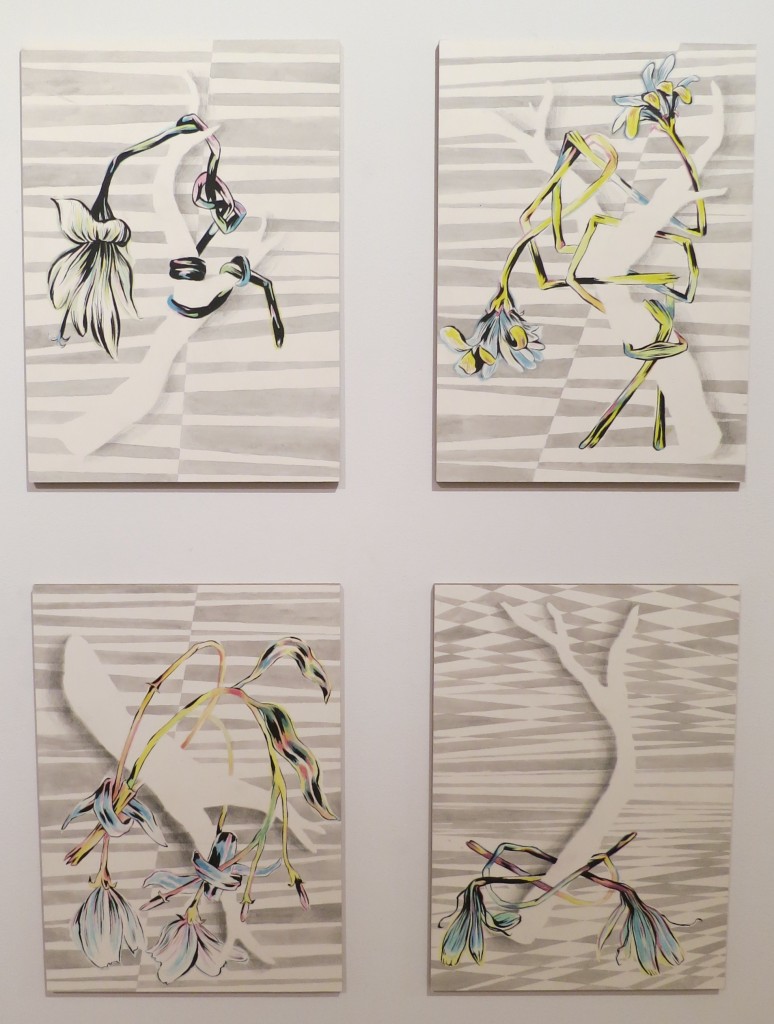 The related series of smaller paintings, the Divining Rods and the Bouquets, are extensions of this idea of curiosity: a 'divining rod' or 'dowser' was used, typically, to find water, metals or oil without the use of scientific equipment (or…magically and unnaturally). Here I'm presenting diving rods in a variety of shapes and outlines, each to be used to 'divine' it's own idea or item.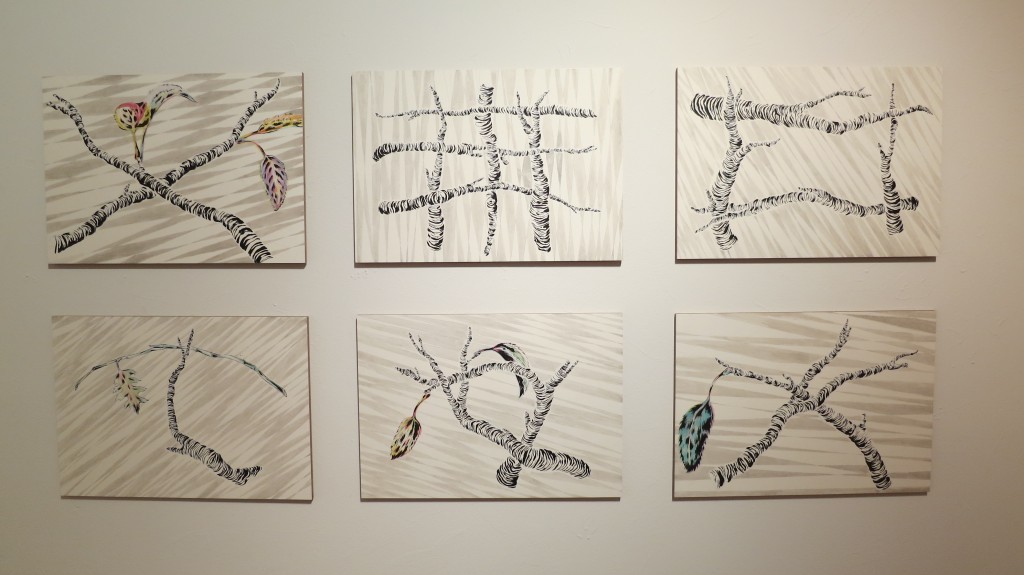 The bouquets are constructed specimens 'dressed up' and posed to look like something they are not, perhaps something greater or transcendent. And, as bouquets are often meant as gifts, the layer of blue bouquets on paper will be given away at the opening of this exhibition on February 7.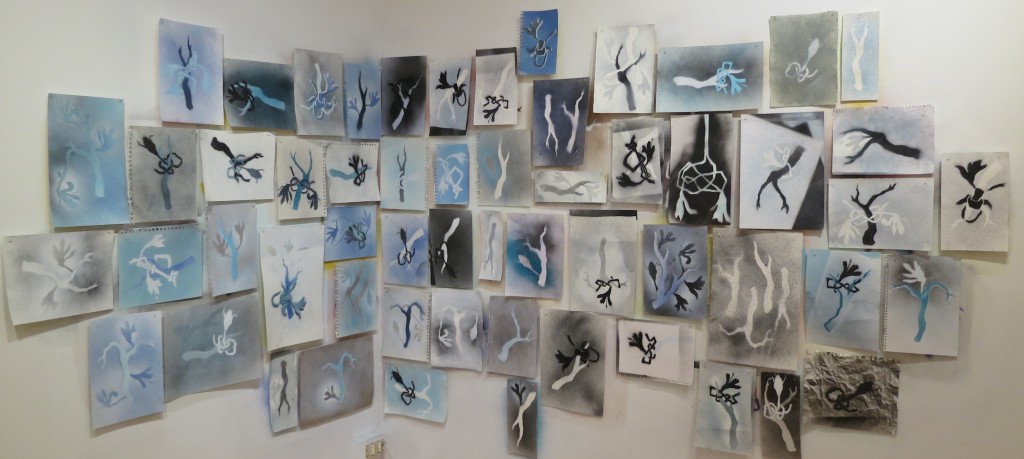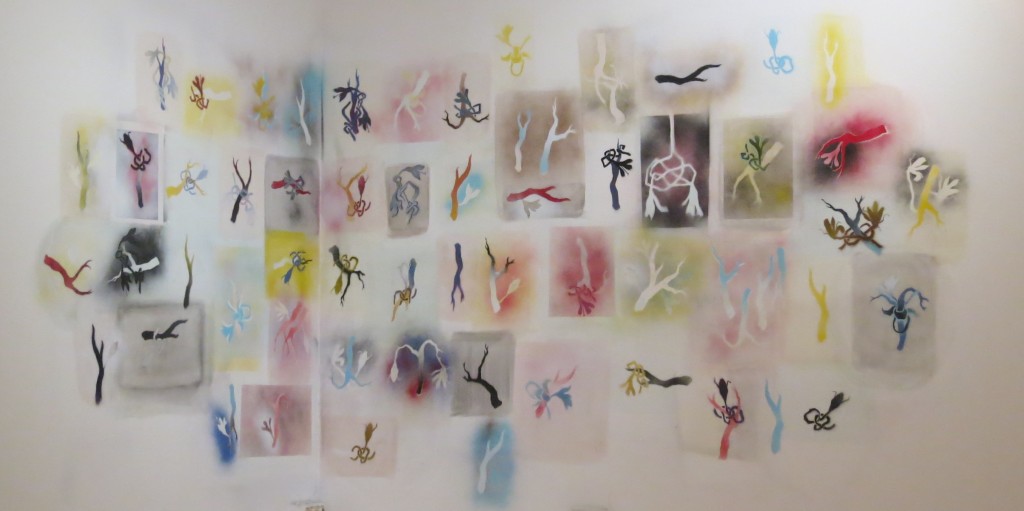 (If you are reading this after the opening, you will see a wall painting of bouquets, but in a whole range of colors. During the opening, as people take the bouquets off of the wall, the piece will change and evolve and ultimately adapt to its surroundings.)
This large triptych on view at Macy Gallery depicts three men who were involved in the creation and development of the large, public cabinet of wonder in Brooklyn — the Brooklyn Museum. The three men, from left to right, are the Marquis de Lafayette, Walt Whitman, and Augustus Graham.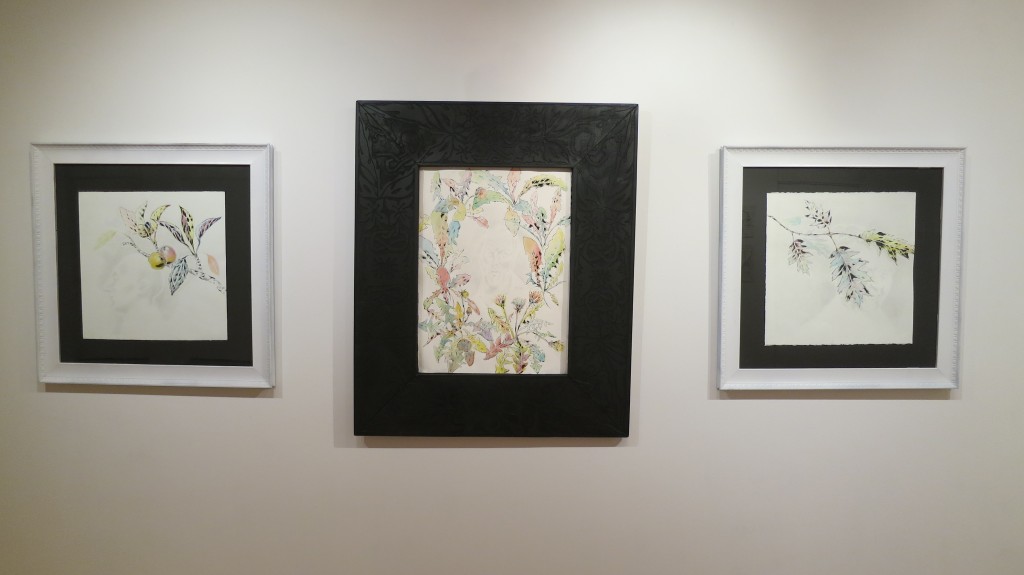 After having grown a small fortune through the successful development of a brewery and then a lead paint production factory, Augustus Graham turned to philanthropic endeavors and created a place for people to learn a skill or trade, namely the Brooklyn Apprentices' Library. In 1827, the year construction of a new library building was begun on Henry Street, the Marquis de Lafayette was present to help lay the cornerstone in an informal ceremony. In the crowd that day was a young Walt Whitman who would go on, a decade later, to become the acting librarian in this institution. Out of this beginning grew the foundations for the Brooklyn Museum, the Brooklyn Academy of Music, the Brooklyn Botanic Garden, and the Brooklyn Children's Museum.
---